Franklin Control System – Dedicated control and inverter solution for water and industrial pumping.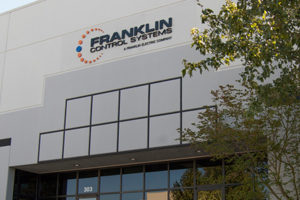 Franklin Control System is a leading provider of motor control solutions for the HVAC, water pump and other industrial applications.
Products include industrial inverters, starter control cabinets, soft starters, related components and accessories.
Franklin Control System has strived for continuous growth and improvement through professional organization, innovation, consistency and impeccable service.
Founded in 2003 under the Cerus Industrial brand, Franklin Control System has grown rapidly and its products have been distributed globally through trusted distributors and resellers.
Tran Le Electrical Engineering Co., Ltd. is an authorized distributor of Cerus Industrial-Franklin Control System in Vietnam since 2015.