Energy monitoring system (Power monitoring) is a system consisting of multi-functional measuring devices with high sampling rate, multi-parameter analysis, allowing connection to the system and communication connection with the system. computer to store data. Specialized software will analyze data for the display and measurement of energy consumption, monitor the operation of the power system in real time, control the power system remotely by computer, store and analyze Analyze usage data and generate power system energy consumption reports.
The main functions of the system.
Draw a schematic diagram of the electrical system.
Displays electricity and energy parameters in real time.
Storing electrical data for energy statistics and analysis.
Plot the load graph in real time.
Analysis of load power usage.
Power quality analysis.
Early warning of faults in the power system.
Remotely control the closing and cutting of electrical equipment.
Monitor the operation status of power consuming equipment.
Generate energy reports.
Components of the system:
Measuring/actuating system:
The meter is installed in the electrical cabinets responsible for measuring electrical parameters at the branches according to the design, storing the parameters locally and transmitting digital information to the central computer system by the Modbus RTU, ICP transmission line. /IP, Ethernet. The meter has 3P-4W-380V voltage inputs, 3P-4W-5A line inputs to provide measurement current and voltage, RS 485/ RS 232 and Ethernet communication ports to help establish solutions Communication, Binary inputs, Binary outputs for system control and device status monitoring, USB port for connection to a computer when programming, Memory card slot for local data storage and upload onto the system.
Communication network system:
The communication network system is established to connect devices together and transmit information about the host system.
The server system is used to store data and install energy monitoring software to analyze, display online the status and power network system.
Energy monitoring software: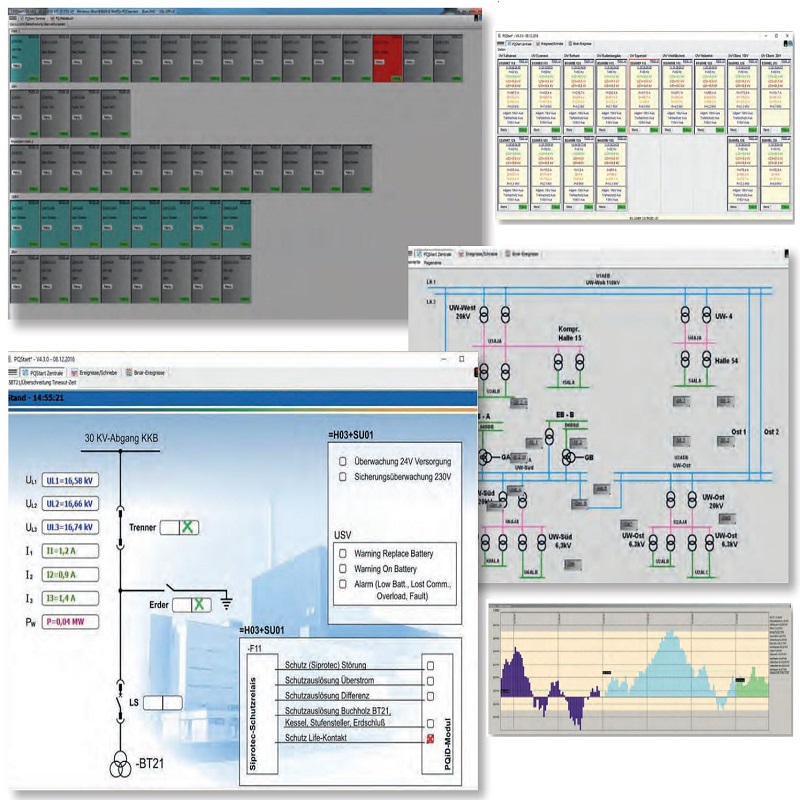 WinPQ software has the function of storing and analyzing power data, displaying online the status and power network system, remotely controlling switchgear, which is a tool to help customers easily manage and monitor, operate the power system remotely through a computer, store data and make reports on electricity to help monitor the energy system.