Sunpower Maxeon High Efficiency Solar Panels
Sunpower  Maxeon high-performance, durable, reliable top-of-the-line panels.
Sunpower  Maxeon panel is a premium product of Sunpower, the world's leading solar panel in terms of durability, reliability, efficiency with a 25-year quality guarantee.
Sunpower  Maxeon  panels using unique  Cell Maxeon  technology provide users with the most advanced solar power system.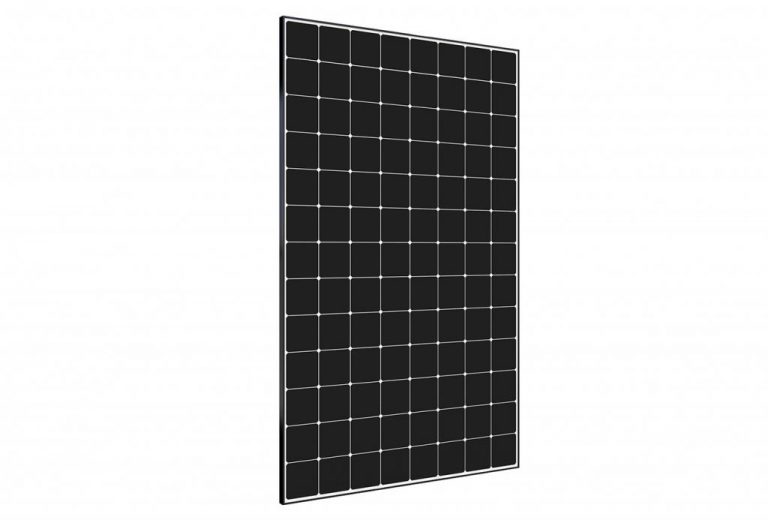 Sunpower  Maxeon is a different and better panel.
Sunpower  Maxeon   panels are designed differently and proven to be better on  over 1 billion Maxeon cells  and 3 million maxeon panels  even under the harshest operating conditions. . With this unique design,  Sunpower Maxeon panels can reduce up to 86% of the causes that cause conventional panels to degrade in quality and performance over time due to corrosion and breakage, so Sunpower Maxeon will  have long-lasting performance. sturdiness and high performance
Sunpower  Maxeon  for maximum power.
Now, Sunpower has launched Maxeon Series 3, the first  400W rooftop solar panel, up to 22.6% efficiency, breaking its own record for efficiency.
The most efficient panel in the solar panel manufacturing industry for over 10 years. Sunpower Maxeon panels generate more power in the same roof and generate 35% more power within the first 25 years in the same space.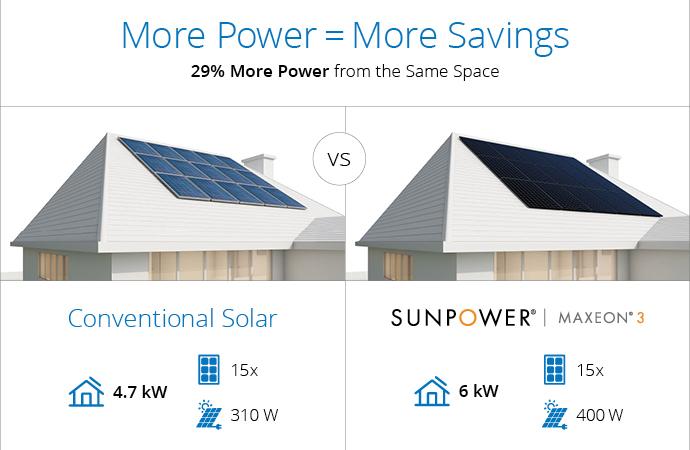 Sunpower  Maxeon provides absolute reliability
Sunpower  Maxeon panels have been proven in quality by practical testing over 8 years of surveying 800,000 panels installed in more than 246 different projects. Sunpower  Maxeon has proven the lowest degradation rate in the industry and is 4 times more reliable than other conventional panels, Sunpower  Maxeon  is also the leading panel in terms of warranty period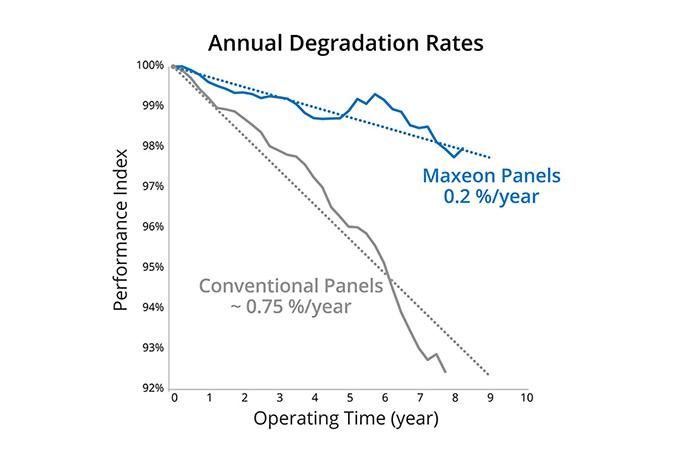 Sunpower is the number 1 panel in terms of durability.
Maxeon battery cells with Sunpower's patented conductive base plate technology, allowing the battery cell to bend without being broken like conventional panels even in the harshest conditions, Sunpower Maxeon panels have proven with an expected lifespan of up to 40 years and a failure rate of just 0.005% per 15 million panels surveyed.

Quality warranty up to 25 years
With absolute confidence in quality and technology as well as through actual proof with millions of panels sold. Sunpower  panels are backed by a 25-year quality warranty, giving them the longest quality warranty in the industry.
Patented technology Cell Sunpower Maxeon
There is no conductive grid on the cell surface
Sunpower Maxeon Cell uses underside cell technology to completely eliminate the conductive grid on the cell surface, allowing the cell to absorb more solar radiation.
The base plate is a full metal plate.
The metal plate helps to completely release the current generated from the cell, making the cell more resistant to corrosion and making the panel more durable.
Multi-contact joint
Expansion and contraction due to daily changes in temperature will be no problem with the special integrated multi-point, stretchy, thick jointing solution.