Sunpower P19 series – high efficiency solar panel series.

Sunpower solar panels high efficiency P19 series
The  SunPower®  series of high-efficiency panels combine the performance of top-contact technology photovoltaic cells with the reliable durability and quality of  SunPower®  to deliver a product line with power, efficiency and performance. , productivity and reliability are higher than conventional battery center.
Design with high reliability.
An innovative breakthrough design addresses many of the reliability challenges of traditional front-facing panels. The lead ribbons and solder joints on the cell surface are removed to expand the energy receiving area of ​​the cells, flexible and redundant connections for better current transfer, lower cell surface temperatures, and increased age. battery life.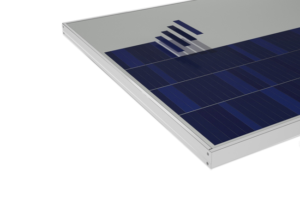 Parallel cell link circuit helps the panel to work effectively when shaded
The  SunPower®  series of High Efficiency Panels deliver up to 19.6% capacity and produce 32% more power over 25 years of operation than conventional panels. Besides, the SunPower® P series also offers better efficiency thanks to the unique parallel-switching circuit design that delivers more power in the event of shading.
Combining the technology of making cell materials developed over 30 years and the manufacturing expertise of  SunPower®  comes the P series for performance, reliability and economy. P series panels are guaranteed up to 25 years of performance and product quality.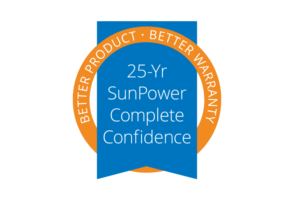 See SunPower® P19-1500V panel specifications.